Cody lost his fight to Sanfilippo Syndrome on 26/09/21. He was just 19 years old. Cody is sadly missed by his mother Jo, father Ben and brother Jake.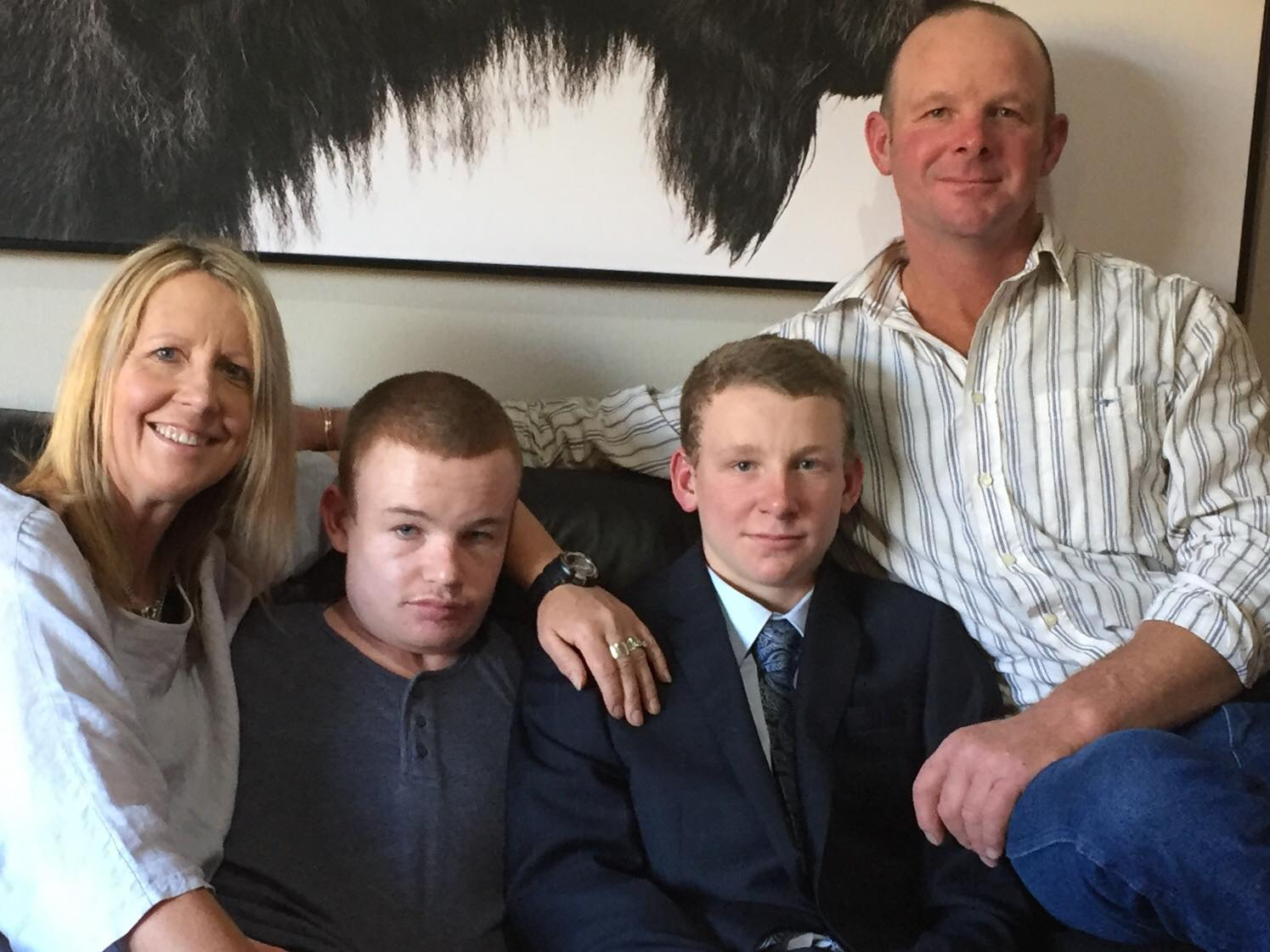 On the 29th of October 2010 at 1.10pm we were told of Cody's diagnosis of Sanfilippo Syndrome A (MPSIIIA). We cried more than I ever thought it was possible to cry. Cody was 9 years old.
We had spent years trying to find out why he hadn't met some mile stones and why some learning was being lost. There had been a speech delay, not sleeping, behaviour problems, but because Sanfillipo Syndrome is so rare, no one picked up on it.
There was a time that our beautiful boy could ride a motor bike, ride a pushbike with no training wheels, ride a pony and go places but not now, Cody likes being at home where everything is familiar to him, his balance is deteriorating and other things are being lost, Cody is still walking and kicking a ball but we do everything else for him, and he is watched 24/7.
Cody has the most incredible ball skills, and has the biggest blue eyes that smile.
Cody is now 12 he has full time teachers aids at school, he does not read, or write, but our wonderful little school (Waitahuna School) has put together a programme of things he can manage and enjoy. We have another son Jake who is a fantastic brother to Cody and looks out for him, and we make sure Jake does all the things a 10 year old should do.
We have made adjustments to our life, to make it happy and manageable for us all. It's not what we ever thought would happen to us, we will never lose hope for cure, Life is not a dress rehearsal and we need to make the most of each and every day.