Want to support Sanfilippo Children's Foundation?
It's as easy as 1 -2 -3


STEP 1: Sign Up
Choose one of our events or create your own below

STEP 2: Shout
Let your family and friends know what you are up to so they can support you or join in the fun

STEP 3: GO!
You have registered, set your goals & spread the word, now it's time to GO FOR SANFILIPPO!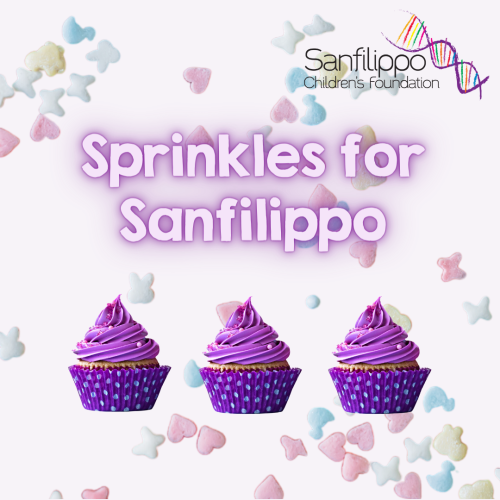 Sprinkles for Sanfilippo
Host a 'Sprinkles for Sanfilippo' morning tea at your workplace, school or community centre with a purple theme to help raise funds for research into Sanfilippo syndrome. Get your friends and family together at a time that suits you for a cuppa and catch up while fundraising for a great cause. You can even create a social media event and post your photos. And don't forget to tag us!
CREATE YOUR OWN CHALLENGE
Check out some of the amazing things our supporters have been up to to raise funds.