High-throughput screening for new drugs to treat Sanfilippo
The Sanfilippo Children's Foundation, in partnership with Cure Sanfilippo Foundation in the USA, has awarded $448,000 to Associate Professor Dr. Andreas Schulze at the Hospital for Sick Children in Toronto. In this two-year project, entitled New Therapy for Six Mucopolysaccharidoses, researchers will screen thousands of chemical compounds for their potential to treat Sanfilippo Syndrome and other MPS disorders.
First, the researchers will develop a cell model that will allow them to screen a collection of more than 6,000 compounds. In addition, they will use computer modelling to narrow down more than seven million potential drugs. Promising compounds will be tested on patient's cells in the laboratory, ready for further testing in animal models.
The compounds screened will include drugs already used to treat other conditions so this project may discover a treatment with a relatively fast route to the clinic.

The project will focus on a particular process inside the cells involved in causing Sanfilippo and other MPS disorders. Sanfilippo is caused by the build-up of sugar chains called glycosaminoglycans or 'GAGs' within the cells due to a lack of certain enzymes to break them down. This has catastrophic consequences for the cells, especially those in the brain.
Rather than replacing the missing enzymes, Dr Schulze's project is looking for drugs to reduce the production of the harmful sugars in the first place – an approach that is known as substrate reduction. To do this, they will search for drugs that could target an enzyme called 'NDST1' that is essential for the production of the toxic 'GAGs'. This approach could be effective not only for Sanfilippo types A, C, D and E but also MPS I and II (Hurler and Hunter Syndromes).

"We are excited about this project and the novel approach that Assoc. Prof. Schulze is taking, as it is utilising known compounds which could result in rapid progression through the clinical development pipeline. It could also have the potential to improve the quality of life of children with Sanfilippo who might not be eligible for other potential treatments such as gene therapy," said Megan Donnell, Founder and Executive Director of the Sanfilippo Children's Foundation.

Assoc. Prof. Dr. Schulze on hearing the news that he had received this grant commented: "We are very excited and grateful the Foundation has decided to support our ambitious program to find a treatment for Sanfilippo. It is our goal to make an impact on the lives of children with Sanfilippo and their families. We are convinced that we will deliver and meet the high expectations that come with this grant."

Cara O'Neill MD FAAP, Scientific Director of Cure Sanfilippo Foundation commented that drugs out there today, being used to treat other conditions, could have the potential to help slow the progression of Sanfilippo.
"However, this will never be known unless research like Assoc. Prof. Dr. Schulze's is supported. Looking at known drugs offers the possibility of a streamlined and quicker path to clinical trial. We are pleased to collaborate with the Sanfilippo Children's Foundation in co-funding this important work."
The Foundation has been able to make this project happen thanks to the generous support of the Petersen Family Foundation who has committed $50,000 over two years.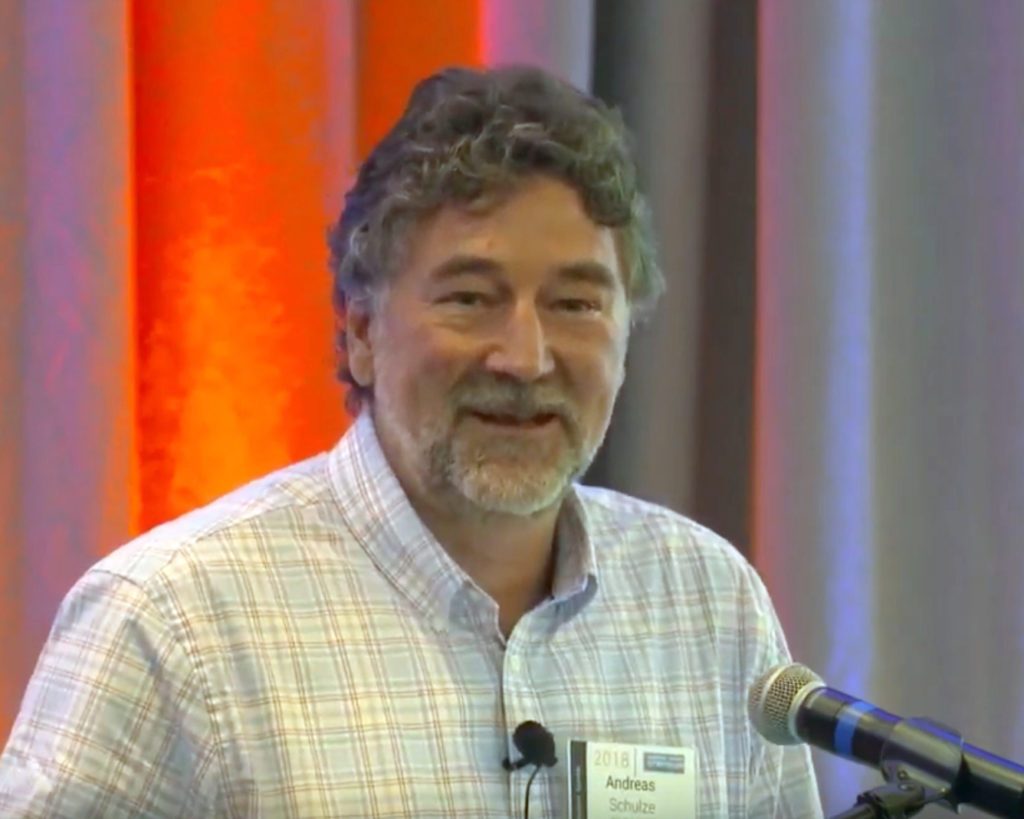 Dr. Schulze completed his training as a Biochemist and Paediatrician in Germany and has been at the Hospital for Sick Children in Toronto since 2007 where he is the head of the Genetic Metabolic Disease Program.
Project Update
This project successfully identified nine potential candidate drugs. Professor Schulze was awarded an extension grant by SCF and CSF to further evaluate these candidates - read more about the new project here.
Project Summary
Project Title: New therapy for six Mucopolysaccharidoses

Chief Investigator: Associate Professor Dr. Andreas Schulze

Amount: $448K (over 2 years)

Location: Hospital for Sick Children, Toronto, Canada

Grant Type: Translational
Status: Completed (

extension granted to test drug candidates)

Start Date:

February 2017