Hope for Isla & Jude
Isla and Jude are siblings with Sanfilippo Syndrome. Without treatment, they will not live to adulthood. You can help children like Isla and Jude by contributing to our campaign to raise funds for research into this childhood dementia.
Isla and Jude adore each other. It is unimaginable one may lose not only their sibling, but also their best friend. Without a treatment, they will not live to adulthood.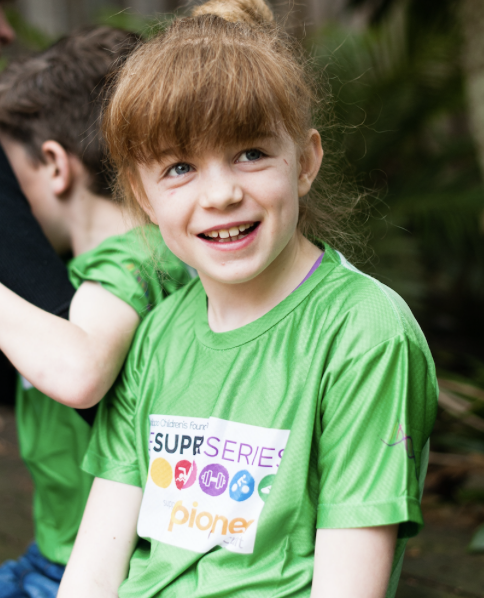 Isla
She loves swimming, singing, cuddling her therapy dog 'Remy', and playing with her brother, Jude. Isla has Sanfilippo Syndrome. Without treatment she will not live to adulthood.
Read more about this family in Good Weekend article here.
Jude
He is full of affection and boundless energy. Jude makes friends wherever he goes. Jude has Sanfilippo Syndrome. Without treatment he will not live to adulthood.
Read article about the challenges of life with two children battling Sanfilippo.
Today, seemingly healthy, Isla and Jude will soon begin to deteriorate at a rapid pace. Their bodies will lose the ability to break down cellular waste causing severe brain damage and ultimately a painful and premature death.
You can help
Make an online donation
Donating online is a fast, easy and safe way to donate for donors who would like to pay via credit, PayPal or Apple Pay.
Host a fundraiser
There are lots of ways you can fundraise for the Hope for Isla & Jude campaign. We have plenty of ideas for you in our A-Z of fundraising ideas & you can set up your own fundraising page here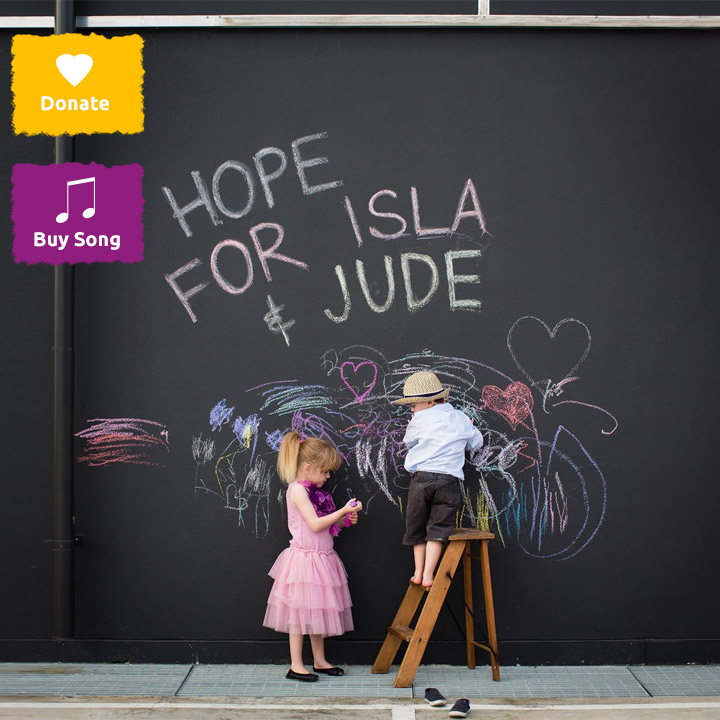 Buy the Song
Buy the song, 'This Woman's Work'. All proceeds from the sale of this song go directly to the Sanfilippo Children's Foundation.
A big thank you to our Supporters
The real heroes who are kindly helping us achieve our goal Sam Gage Rachel Nz Ellie Andiorio Michelle Kreti Anonymous Anonymous Michelle Hope Kerri Emily Mckeith Valentina Giannakopoulou Anonymous Charlie Hume Nicholas W Shumeyko Anonymous Emma Syme Tanya Vassallo Brenda And Bill Maloney And Family Jo Greensill Greensill Sam West Anonymous Anonymous Anonymous Anonymous Adams' Family Linda Matthews Jane Keating Jennifer Lee Kerry Vicki Gibson Jordan And Tim Greer Imasha Hewavasam Anonymous Veronica Ilojoki Anonymous Marnie Van Dyk Anonymous Jude's Birthday Facebook Fundraiser Sam Donnell Birthday Facebook Fundraiser Lisa Jamieson Ingrid Maack Anonymous S??bastien Izambard Official Fan Club Paul Wilson Jillian Betts Tanya Kelly Alison Butt Mardi Darren Sofia Amali Sonya Watson Nb Council Van Bogan Band Night Fundraiser Tom Miles - Bunnings Bbq Daniel And Madeline Engagement Yasmin C 'meet Me In The Middle' 10k Walk Toby Greenow's A Rat's Tale Doggie Day @ The Bay Bbq & Stall Kids Ot Bridge Run Loom For Sanfilippo Aug 2015 Matteo Mini Marathon August 2015 Elisabeth Cavaleri Birthday Party Donations The Jayatilakes Monica & Charles North Curl Curl Netball Cake Stall May 2015 Nadine Miller - Sun Run 2016 Isla And Jude Birthday Campaign #10for10 And #8for8 Runforhope City2surf Bunnings Balgowlah Cake Stall May 2015 Stylingthetribe Instagram Fashion Auction Moziac Christmas Candle Fundraiser Mozaic Christmas Fudnraiser Sun Run - Nadine Miller Kindy Kids Christmas Cards Nikki's 250km Run For Isla And Jude Carnival Fun Day Fundraiser Jarrod Yates Growing Solo Open Garden, Port Macquarie Sony Music Australia Dance For Hope Kids Disco (freshwater) Aug 2015 Sun Run 2015 Edgell Gems Run For Hope (sponsorship + Cake Stall) Bathurst Aug 2015 Pub2pub Fun Run (team Total) Aug 2015 Sun Run - Morgan And Oscar Paddle For Isla & Jude - Fit State Of Mind Fundraiser Anonymous Back To School Trivia Night Totally 80s Trivia Donations Prior To January 2015 Alison Treacher Anna Kim Black Michelle Clark Vanessa Oscar, Emma & Huey Stevenson Violet, Jasmine And Zico Tina Ingrid Maack Liam Flynn Nols, Stodd, Bella, Benny & Stitchy ?? Penny Treacy Erene K Fernando Montanelli