Jane Kohne
Jane has Sanfilippo Syndrome. Without treatment, Jane will not live to adulthood. You can help children like Jane by contributing to our campaign to raise funds for research into this childhood dementia.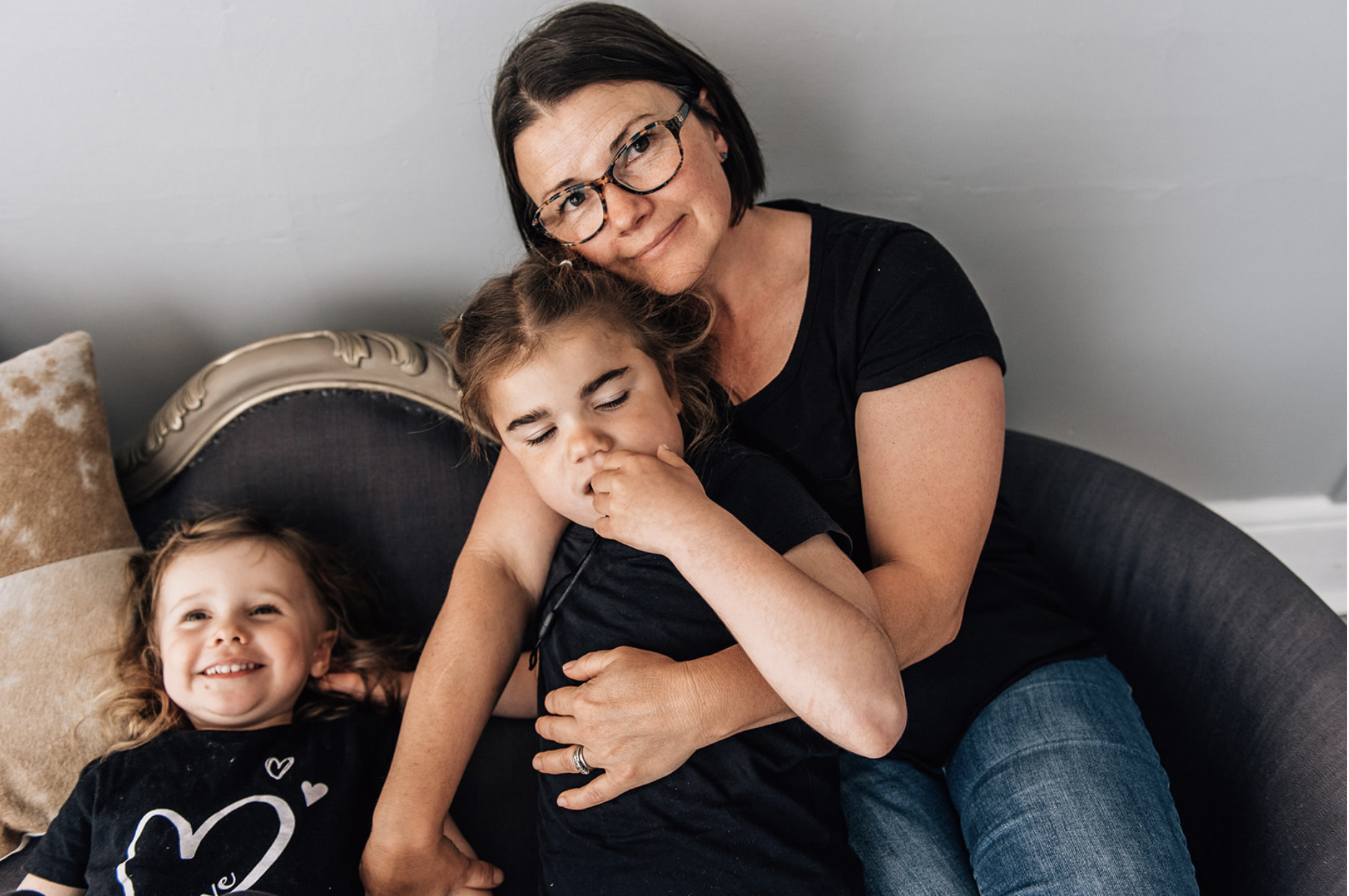 Jane Kohne loves her litte sister Annika and her dog Alli. Infact, "Alli" was her very first word. She loves playing at her grandparents farm and adores Peppa Pig. However Jane's words have all but gone. Her abiilty to walk is being stolen by Sanfilippo and she is currently transitioning to a wheelchair. Sanfilippo has already taken so much from Jane but her family live in hope.
Jane was born early at 37 weeks. She spent 10 days in the special care nursery with respiratory problems. She was an unhappy baby and had constant ear infections. After already having had three kids, I knew she was different. I kept pushing and pushing but it wasn't until she was nearly three that we got her Sanfilippo diagnosis.
Shortly after diagnosis, we heard about a clinical trial for Sanfilippo in Melbourne. Jane was a good candidate and we started the selection process. I didn't want to spend 18 months participating in the trial at the expense of her perfect years. We thought these are going to be the best years of Jane's life and we have so much to give her – walking to kindy, bushwalking, going to the farm. There was no guarantee that the trial would be successful or after the trial finished that we would have ongoing access to the drug. In the end, we decided not to go ahead and did not continue with the trial.
We are so lucky to have had that opportunity. I realise other Sanfilippo parents would be horrified that we declined. People travel the world looking for these opportunities. It was an excruciating decision and a heart-wrenching experience but I know we made the right decision for our family.
We live in one of the most beautiful parts of Australia. Jane loves being outdoors, watching wildllife and looking towards the hills. She loves nature. She loves her dog and she loves her little sister.
It's a Godsend to have a Foundation to access and turn to when you're a newly-diagnosed family, for information and to hear about other families battling this disease. Just knowing that you're not alone means so much. If in sharing our story, we can help one family in the future to get a diagnosis, then we are glad. We have to make the most out of our situation. Something good has to come out of this. Something good has to come out of something so bad.
You can help
Make an online donation
Donating online is a fast, easy and safe way to donate for donors who would like to pay via credit, PayPal or Apple Pay.
Host a fundraiser
There are lots of ways you can fundraise for the Hope for Jane campaign. We have plenty of ideas for you in our A-Z of fundraising ideas & you can set up your own fundraising page here
A big thank you to our Supporters
The real heroes who are kindly helping us achieve our goal Nick Mourkakos Joshua Palemr Hannah Mukatsa Grace Wood Cathie Riordan The Whitfield Family Annalise Gale Anonymous Jai Rawal Kristy Neville Angela Hogg Fran Bowran Bowran Fran Bowran Robyn Crockett Jill Bowman Johnson Family Caitlyn Cara Brielle Kinnear Katie Scott Scott Jack Whitfield Rhys Mortlock Dianne & Mark Xiriha Jack Whitfield Olive & Peter Milsom Jock & Cath Cavanagh Aunty Shel B Ingrid Maack